Welcome to the Saab Owners Club Membership and Events Store
Membership of the Saab Owners Club (SOC) can be purchased here by Credit/Debit Card through PayPal with or without the need for a PayPal Account. Paypal is still used but no account is necessary and you will not be setting up a Paypal account by using it.
On confirmation of the order a PayPal screen will be displayed. Here you can pay using your PayPal account or you can select the Pay by Credit/Debit card option. If you don't have a PayPal account look for the button "Pay by Debit or Credit Card" on the Paypal login page.
If you have issues purchasing Membership then please contact the membership team.

If you have any issues placing an order please contact the membership team at membership@saab-club.co.uk.
NOTE: Your PayPal Receipt may refer to shop@saabclub.co.uk but please do not email this address, use membership@saab-club.co.uk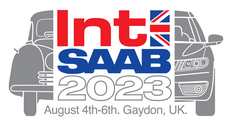 Saab International 2023 Day tickets are no longer available. You will still be able to attend the event on the day. Please visit the IntSaab page for details.

Notice: The costs of paper and of our membership services have been increasing over the last few years. We have managed to absorb price increase for over 10 years but unfortunately the latest costs increases mean that we are no longer able to do so. As of 1st May 2022 prices for Saab Owners Club memberships have increased. The UK joining fee is now £45 and the renewal is £39. Please note that you will actually pay £2 less than the old price if you renew by Direct Debit, i.e. £4 less than the new online prices. Direct Debit can be set up after your first year of membership on renewal. Please contact the membership team using the details below in order to set up Direct Debit. The cost of renewal for members currently paying by Direct Debit is unaffected.

If you prefer to join by Telephone, by Post or wish to set up a Direct Debit then the contact details are as follows:-
The Membership Team contact details are as follows: Tel: 0113 2577180 Email: membership@saab-club.co.uk
Postal Address: c/o MYPEC, The Old Coach House, One Campbell Street, Stanningley, Pudsey LS28 6DP
There is a £4 discount for paying by Direct Debit which can currently only be done by contacting our membership team at Mypec directly, using one of the methods above.

Please note that if you are buying membership as a gift or for someone else then we will also need the members address. Please forward that and any other information using the Contact Us page.
Your application has to be processed by real people! This does mean that there will be a delay between your application being received and your membership details being sent out. This takes typically up to 10 days. Access to the members section of the saabclub.co.uk site will be granted shortly after your membership application has been processed. Please note that our membership team do not work weekends or Bank holidays.

Saab Owners Club Membership makes a great present!
This Site is separate from the Main SOC site (www.saabclub.co.uk) so registration on one site will unfortunately not give access to the other. Registration on this site is not necessary to purchase membership however registering will enable you to keep track of your membership orders and make the renewal process easier.
Featured